About HD Genetics
---
Meet the Team
---
B.J. Viau (View)
Founder of HD Genetics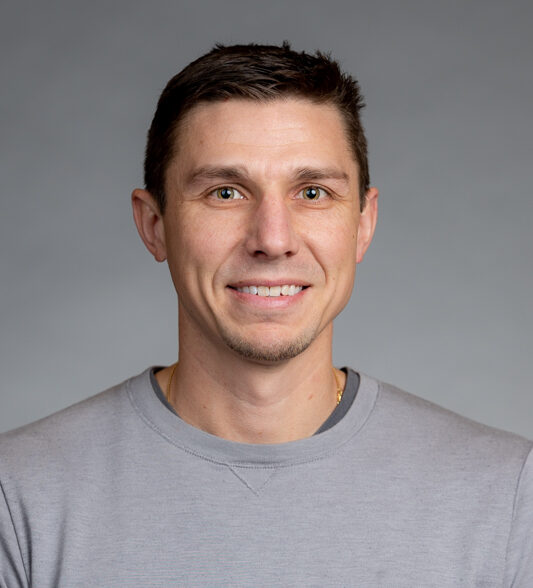 B.J. has played a role in the Huntington's disease (HD) community since his mom's diagnosis in 1995. He and his family hosted an annual Hoop-A-Thon fundraiser from 1995 – 2012 that helped raise over $1 million for the HD Society of America (HDSA). BJ co-founded the HD Youth Organization (www.HDYO.org) , an international non-profit with a mission to support, educate and motivate young people impacted by HD. He served as the HDYO Board Chairman for 10 years before stepping down in 2020 to focus on HD Genetics. Professionally, BJ has been working in the pharmaceutical industry for the past 10 years in various positions. He tested negative for HD in 2010, but remains committed to supporting the community and is fueled with passion to help those who are starting their HD genetic testing journey. You can learn more about BJ's story via this YouTube video filmed in 2017 or follow his regular column on Huntington's Disease News.
BJ has an undergraduate degree from University of St. Thomas (St. Paul, MN) and a Masters in Business Administration from Northwestern's Kellogg School of Management. He resides in Charlotte, NC with his wife (Jamie) and two children (Harlin & Jett). You can reach B.J. about anything HD Genetics related via email: [email protected]
Genetic Specialist Team
---
Wes Solem, ScM, CGC
Director of Genetics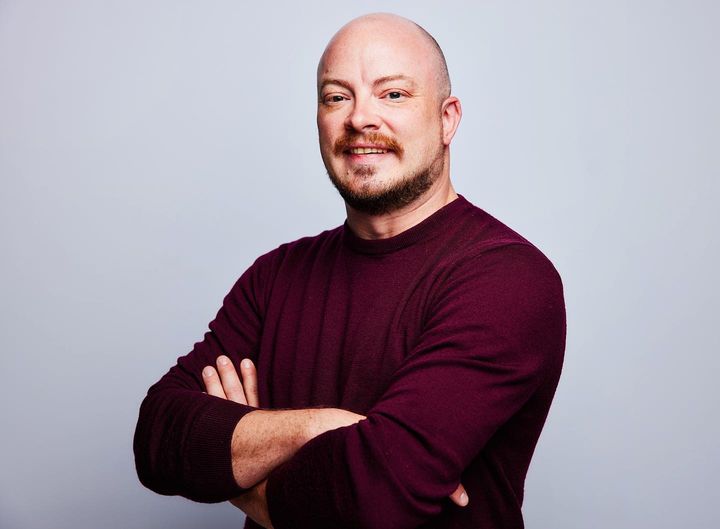 Wes is a Certified Genetic Counselor (CGC) through the American Board of Genetic Counseling. He earned a Master of Science in Genetic Counseling from Johns Hopkins University in 2021. As part of this program, Wes was an Intramural Research Trainee for the National Human Genome Research Institute (NHGRI) and National Cancer Institute (NCI) at the National Institutes of Health (NIH).  His graduate thesis research was titled "COVID-19 Impact on Genetic Counseling for Huntington's Disease via Teleheath". Prior to graduate studies, Wes worked as an undergraduate laboratory assistant for Dr. Jeff Carroll at Western Washington University, studying the neurobiology and behavior of mice modeling Huntington's disease. In 2018, Wes was selected for HDSA's Donald A King Research Fellowship and in 2019 earned a Bachelor of Science in Behavioral Neuroscience.
Wes runs all of HD Genetics' counseling sessions and will be the main point of contact throughout the genetic testing and counseling experience. You can reach out to Wes anytime with questions: [email protected]
Erin Nordquist, MS, CGC
Licensed Genetic Counselor Consultant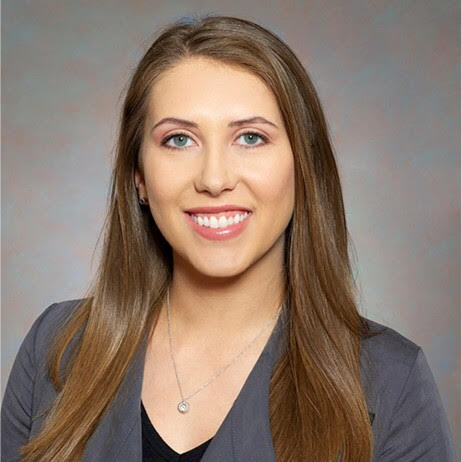 Erin is a Certified Genetic Counselor (CGC) through the American Board of Genetic Counseling, and is licensed to provide services nation-wide. She earned a Master of Science from the University of Michigan Genetic Counseling Program in 2018. She initially worked as a clinical genetic counselor seeing patients for a variety of hereditary health concerns including oncology, cardiovascular disease, and neurological disorders such as Huntington's Disease.
In this role she coordinated & helped facilitate semi-annual outreach clinics in collaboration with the University of Washington HDSA's Center of Excellence. Erin developed a passion for helping those beginning the Huntington's genetic testing process & a drive to increase access to testing & counseling for those living in rural areas. Erin has since moved into a non-clinical position working as a laboratory genetic counselor, but has never lost sight of her love for providing compassionate patient care.
She is delighted to be able to join the HD Genetics' team as a part-time consulting genetic counselor working with clients throughout the country.
In her personal life Erin is a house plant enthusiast, avid traveler, foodie, and dog mom to the best boy- Walter. You can reach Erin via email: [email protected]
Dr. Jaime Hatcher-Martin,
MD, PhD, FAAN
Consulting Neurologist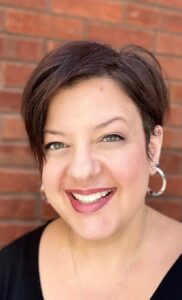 Dr. Hatcher-Martin is a movement disorders neurologist and researcher with a passion for telemedicine and access to care. She lives with her husband, two sons and goofball Frenchie in the Atlanta suburbs. She loves to be outdoors – the closer to the ocean the better! Loves to read, travel and exercise (weight training) and learning to golf. Her favorite band is Sublime. Her favorite meal is brown butter chicken and squash ravioli with pecans. She originally was attracted to neuroscience/neurology because of her fascination with what makes us truly human. She was drawn to neurodegenerative disease because of how they affect who people truly are and she has loved and felt honored getting to know patients and their families impacted by HD and other conditions.
Dr. Hatcher-Martin is a licensed physician across many states and oversees HD Genetics' genetic testing orders in states that require a prescriber to initiate orders.
Dr. Hatcher-Martin is a licensed physician across many states and oversees HD Genetics' genetic testing orders in states that require a prescriber to initiate order
Dr. Brigitte Prinzivalli-Rolfe,
MD, MPH
Consulting Neurologist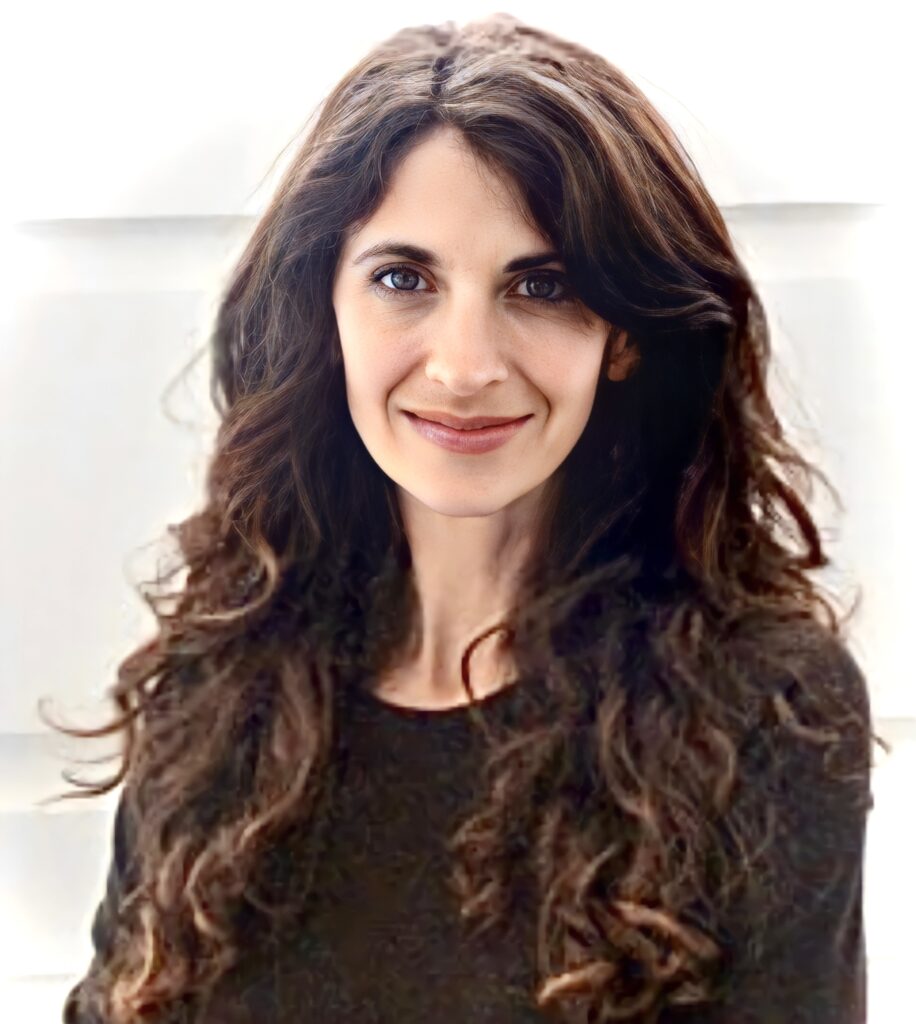 Dr. Rolfe is a board certified neurologist with particular interests in teleneurology as well as movement disorders. She received her medical degree from the Tulane School of Medicine in 2003 as well as a Masters in Public Health in Epidemiology before completing her Neurology residency at Harbor-UCLA Medical Center. She later completed a Movement Disorders fellowship at the University of Southern California. Following completion of her training, she joined Rancho Los Amigos National Rehabilitation Center as a clinical assistant professor of USC and focused on building their movement disorder program. Her role there evolved over time with focus on her outpatient movement disorder clinics, which was one of only two dedicated movement disorder clinics and one of 4 botulinum toxin clinics serving the entire Los Angeles Dept of Health Services comprised of > 800,000 patients. She simultaneously worked as a teleneurologist for one of the largest US teleneurology companies, SOC Telemed. With this company, she consults at over 100 hospitals in 23 states, assisting with their neurological emergencies. Her approach is comprehensive and compassionate and greatly honors the trust given to her by her patients and colleagues.
During her "off" time, she embraces life with her husband and 4 kids. She loves cooking and yoga. She believes in the importance of a balanced lifestyle of mental and physical fitness as well as family and friends. She hopes that her care will limit morbidity such that her patients may optimize the role of health in achieving their own personal life balance.
Advisory Team
HD Genetics' business advisors have no financial affiliation to the business.
They are donating their time and energy to help HD Genetics provide the best possible service to the HD community.
---
Arvind Sreedharan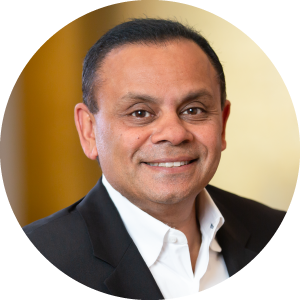 Arvind has over 31 years of pharmaceutical and biotechnology experience in commercial roles of increasing responsibility at Ciba-Geigy, Abbott Laboratories, Ovation Pharmaceuticals, Lundbeck, Auspex Pharmaceuticals, and AveXis and presently is SVP of Business Operations at Neurogene.
Arvind served as Vice President of Marketing at Auspex Pharmaceuticals, a biopharmaceutical company that brought the medication Austedo to market for chorea associated with HD and was acquired by Teva Pharmaceutical in 2015. Before Auspex, he served as Director, Movement Disorders at Lundbeck, where he played an integral commercial role in the successful product launch and management of Xenazine®, the first and only FDA-approved drug for the treatment of chorea associated with Huntington's disease. He served on the Huntington's Disease Society of America (HDSA) board of trustees for six years. He is currently the volunteer President of HDSA's Illinois Chapter and sits on the board of the Huntington's Study Group (HSG).
"I'm indebted to the HD community for everything they have done for me personally and professionally. I will always support and give back to the HD community." – Arvind
Dr. Martha Nance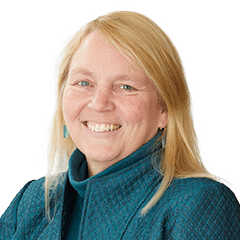 Dr. Nance is a board-certified neurologist and clinical geneticist with special interest in movement disorders, such as Huntington's disease, Parkinson's disease, hereditary ataxias and spastic paraplegias, as well as other neurogenetic disorders. She has served as the medical director of HDSA's Center of Excellence at Hennepin HealthCare in Minneapolis, MN since 1995 and the Struthers Parkinson's Center since 2000.
In addition to the care of patients and families with neurologic diseases, she is involved in clinical research to develop better treatments for Huntington's and Parkinson's disease. She currently serves as a clinical professor of neurology at the University of Minnesota and is an active volunteer with many of the HD advocacy organizations including HDSA, HSG, HDYO and others!
"I have been involved in genetic testing for HD since before the gene was identified in 1993! I am very pleased to support the efforts of HD GENETICS to help people who are risk for HD—anywhere in the US– to have access to skilled and timely counseling and testing for this disease" – Dr. Nance
Ellen Matloff, MS, CGC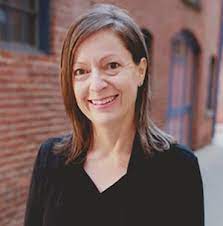 Ellen is the President and CEO of My Gene Counsel. Ellen is the founder and former director of the Cancer Genetic Counseling Program at Yale School of Medicine.
Ellen has authored more than 50 scientific publications in the field; is an established educator, lecturer, and media spokesperson; and has received national awards for her ongoing patient advocacy efforts. She is an outspoken patient advocate in many areas, most notably as a plaintiff in the 2013 BRCA gene patent case that went before the Supreme Court in 2013. This decision led to drastically lower prices of genetic testing, making it possible for more patients to afford this technology.
As genetic testing became more common and also more complex, she served as the senior author on several publications documenting national errors in the misinterpretation of genetic test results. From these experiences, Ellen created My Gene Counsel and its associated digital tools that can be used in parallel with genetic testing to help ensure that results are used accurately and effectively.
Michael Berman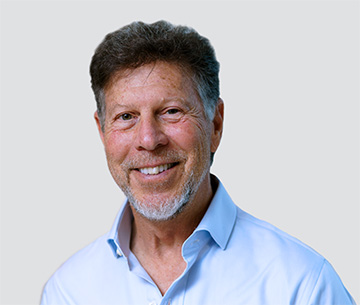 Michael has over 40 years of experience in the financial services industry and is currently chairman of Applied Capital Management, a private investment management firm.
Michael is the founder of HDSA's Berman-Toppler Fellowship that awards young scientists three-year grants to focus their time and energy on Huntington's Disease science research. Michael serves as a board member of Atalanta Therapeutics.
"Genetic testing is a useful, important tool in the fight against HD. We must never forget that a patient and family are involved, and that those who are encouraged to receive testing are treated in an ethical and compassionate manner. ." – Michael
Dr. Jody Corey-Bloom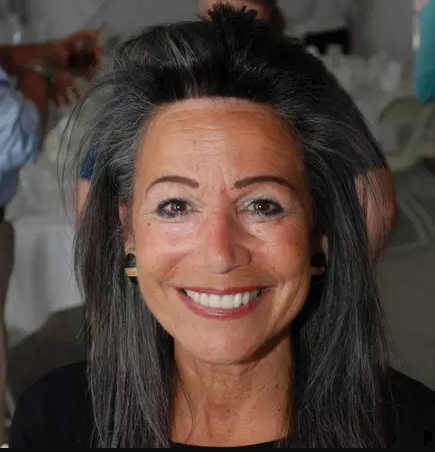 Dr. Corey-Bloom, MD, PhD, is a board-certified neurologist who specializes in dementia and neurodegenerative conditions associated with Huntington's disease, Alzheimers and multiple sclerosis.
She is the director of the Huntington's Disease Society of America Center of Excellence at UC San Diego.
Dr. Corey-Bloom is a physician-scientist and professor emeritus in the Department of Neurosciences at UC San Diego School of Medicine. Her research focuses on the causes and treatment of dementia and other neurodegenerative disorders. She also leads numerous clinical trials investigating drug therapies for Huntington's disease and dementing conditions.
She completed a neurology residency and fellowship at UC San Diego School of Medicine. Dr. Corey-Bloom earned her medical degree from UC San Diego School of Medicine and her PhD in anatomy at Hahnemann University in Philadelphia. She is board certified in neurology.
I couldn't be more excited about the HD Genetics' team. This group is dedicated to always making decisions based on what is best for the HD community. I am lucky and blessed to have them all play a role!

B.J. Viau – Founder, HD Genetics